There are two ways for you to use our help center.
NO.1: On the hlep center page, we have provided a number of detailed articles about the possible questions people may ask. If you have any question, you can enter your question in the search box, and there will appear some possible answers in the drop-down box.

NO.2: You can click the six plates to get all-around information about sex dolls and our service.

NO.3: You can click "Submit a request" on the top right corner.
After you enter the request page, you need to be clear that
If you want to check your order status, you need to provide the order number and if you are unable to locate the order number please provide the email that is used for the purchase.
Include a brief summary of the problem and please include any additional pictures or files that could be of assistance.
Besides the questions about your order, you can ask any other question by describing it in the search box.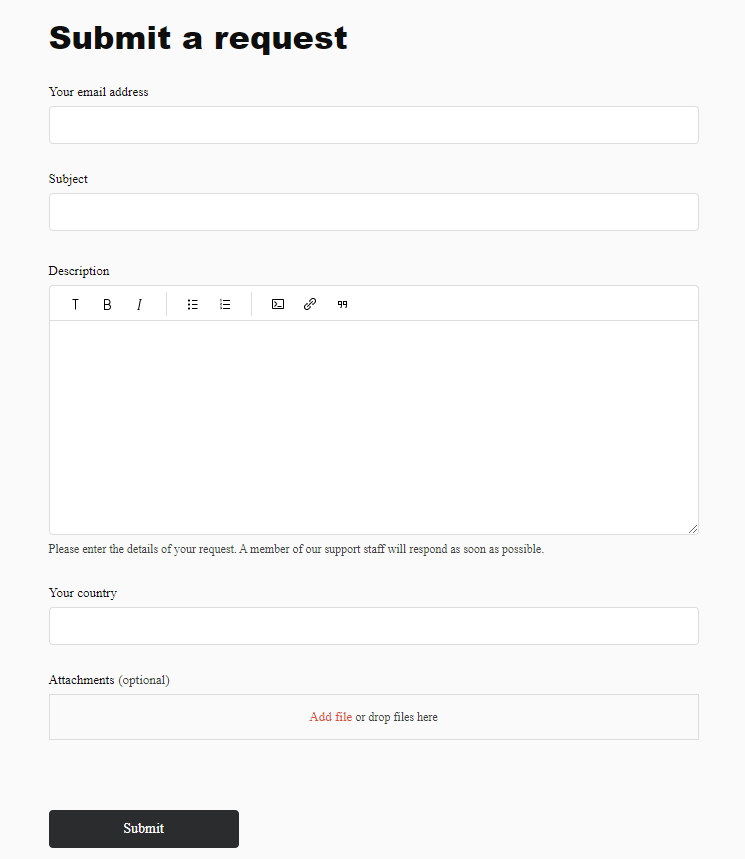 After our customer service representatives receive your request, we will reply you ASAP.
To serve you best, we highly recommend you to attach your country or more detailed places below your request, just like a letter.