Shopping at Tantaly is quick and easy. All products are in stock and ready for dispatch unless it is not stated.
Firstly, on the doll's page, check the specification, and scroll down to choose the options you like.
For example, before choosing a sex doll, you need to have a careful check of the skin color, body measurements, product description, tunnel features, and so on.

Then click "ADD TO CART" after the option section, on the shopping bag page, you will see the doll you have chosen with the option.

Next click "PROCEED TO CHECKOUT". Fill in personal details, including recipient's name, email address and shipping address.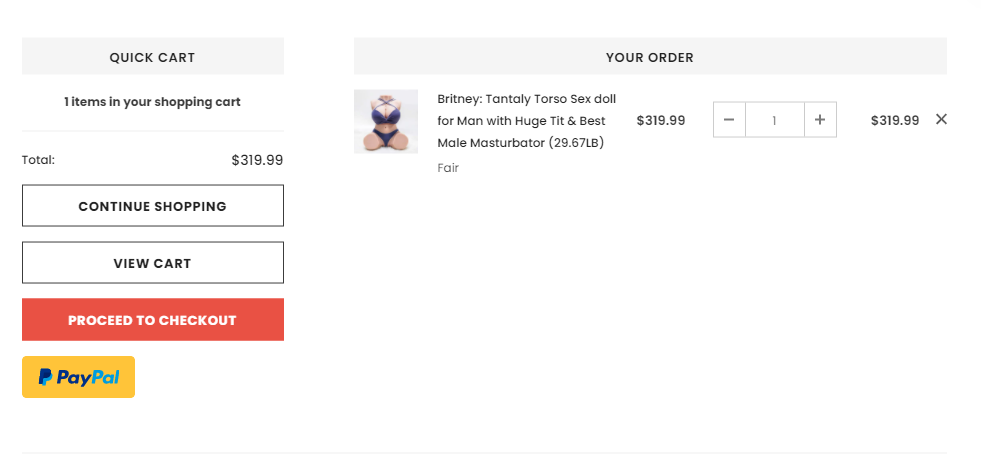 Then click "Continue to shipping" to confirm your shipping method.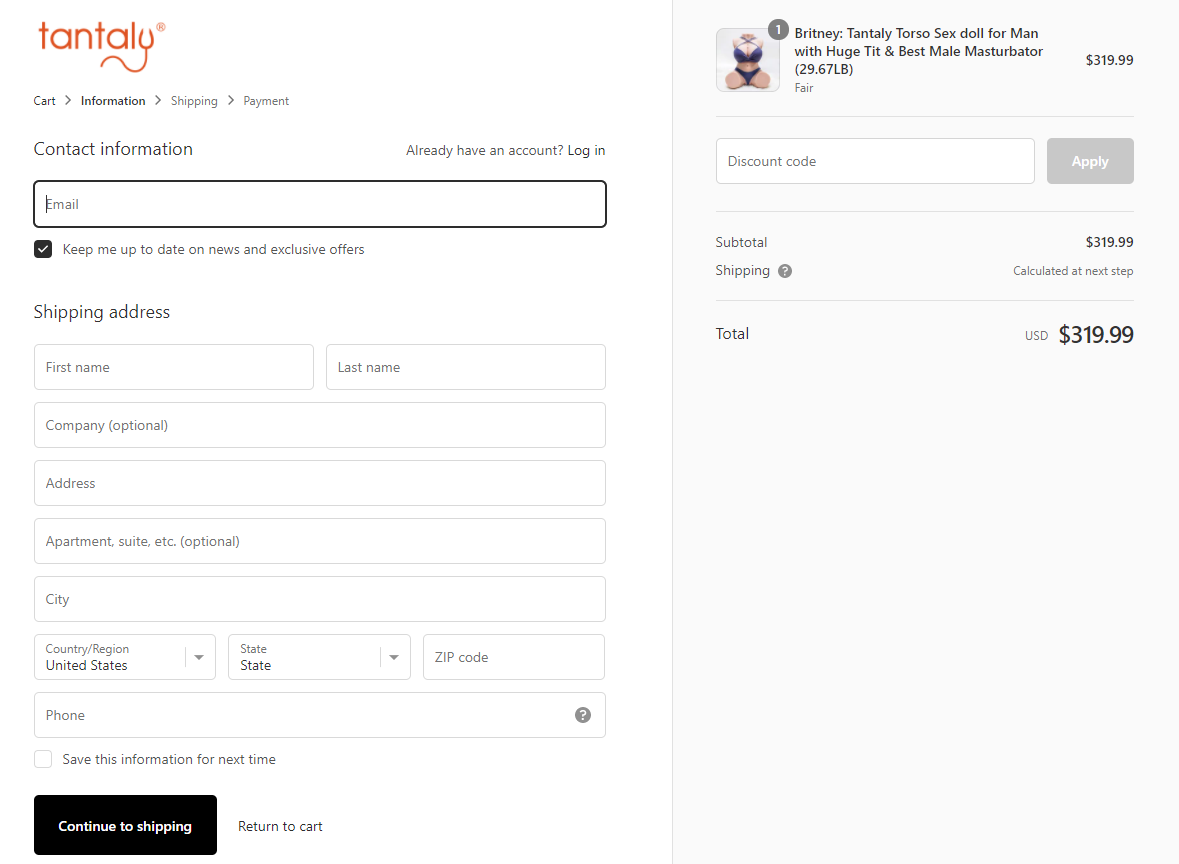 Finally click "Continue to payment" to finish your order.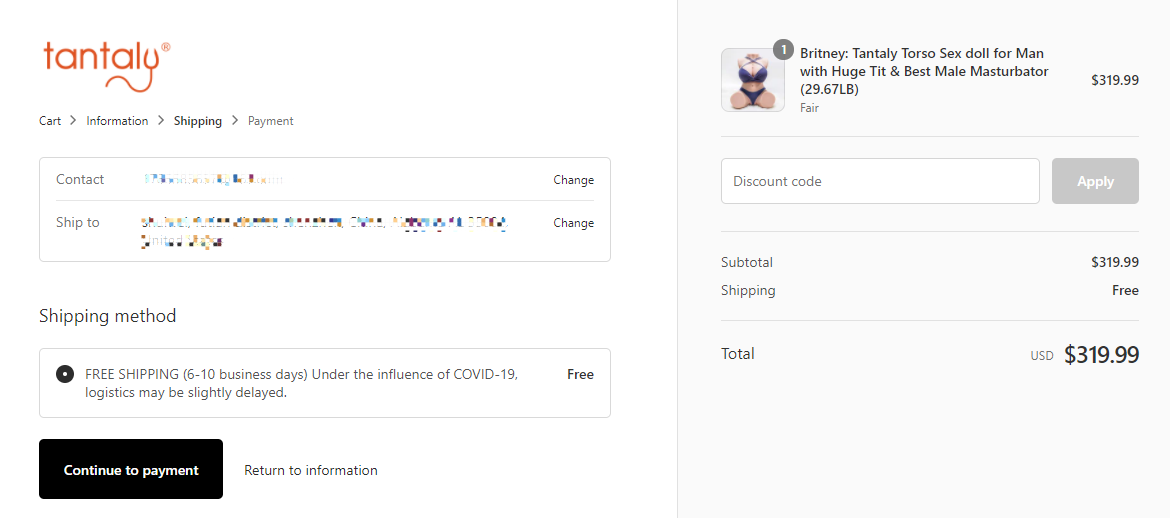 If you encounter a payment failure, you can click here to seek a solution.

Besides, you can also add your desired products to "My Wish Lists" for future purchase.